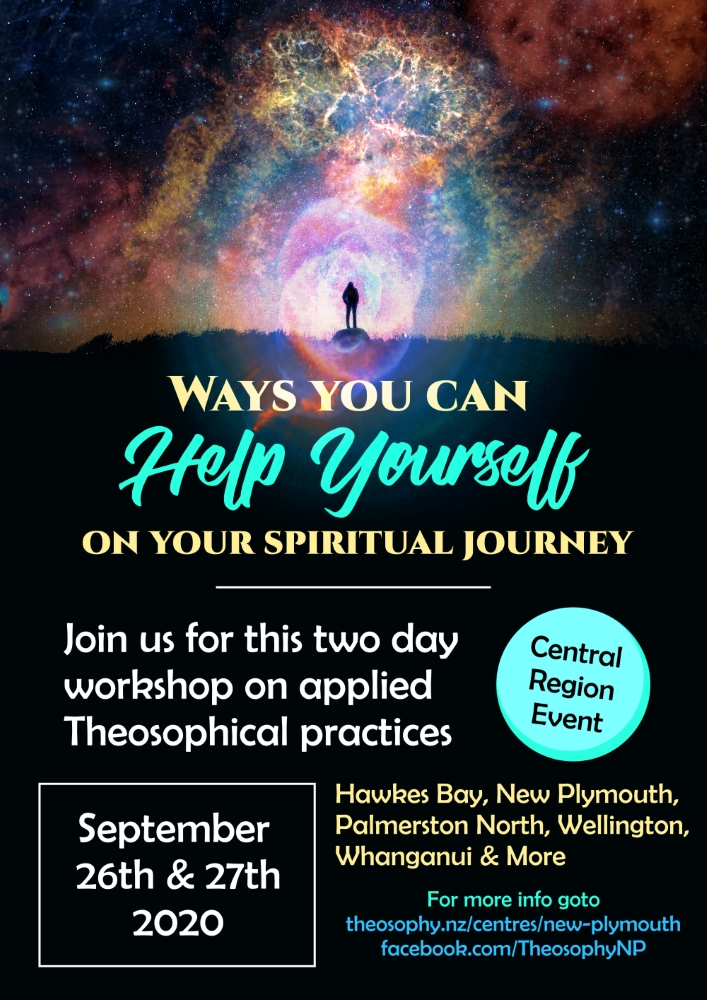 New Plymouth Regional Event September 2020
Our branch is excited to be hosting a regional event on the 26th and 27th of September. The workshop theme is "Ways you can help yourself on your spiritual journey" and we will be exploring Theosophical practices we can all apply.
[Registration is now closed]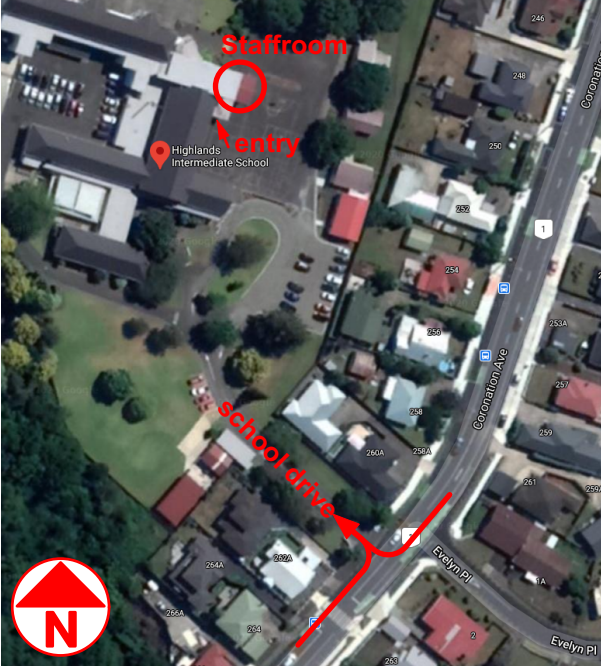 ---
New Plymouth Branch of the Theosophical Society
The New Plymouth Branch of the Theosophical Society was established in 1916. Members meet regularly and discuss theosophical topics. Membership of our New Plymouth branch is open to anyone who is in sympathy with the TS's Objects. Enquiries are welcome.
Regular Members' Meetings:
When: 7.30pm – First and Third Wednesdays of the Month
Where: In a private dwelling. See Newsletter and Programme.
Members' meetings begin with a Healing Group ceremony for the first 10 minutes.
Public Meetings:
When: 7.30pm – (See Programme below)
Where: Venue varies, see Newsletter and Programme for details.
Becoming a Member of our New Plymouth Branch
If you and are interested in applying for membership to our Branch then download the application form, fill it in at the branch attending or email to the address below.
You will need to include the annual subscription fee*:
Waged: $30.00
Unwaged: $25.00
Or deposit to the branch bank account which is: 15-3944-0098985-000, listing your surname in the reference field, and 'TS sub' in the particulars field and email us to let us know you have done this.
* Our financial year ends 31 August and subscriptions for the next year will become due from then. If you are applying for membership in the months from April to August, you may pay half the normal subscription, in which case please list 'half TSsub' in the particulars field.
Enquire:
Jim Scrivener 021-2511 011 (mobile)