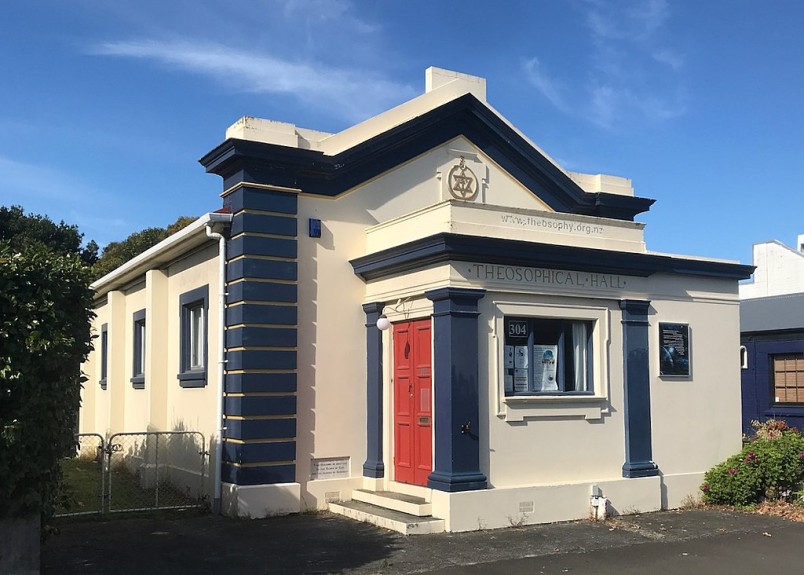 Regular Meetings:
Non-sectarian Group Meditation:  
5.15 - 6.15 pm every Tuesday  //  Entry - $5 (TS members - $2)
Both members and public welcome.
Study Group:
Dates and topics are sent out by email   //   Enquiries welcome  - see contact details above.
Library:
Open 10.00am - 12.00 noon every Saturday (recess for Christmas/New Year)    //    Email pn@theosophy.org.nz or phone Anthea (353 6221) if you wish to check.
Both members and the public welcome. There is a "library only" subscription available to non-members.
Upcoming Talks and Events:
Saturday 18 November @ 7pm - The Challenge and Gift of Equanimity
Presentation by Kirsty Morton
Buddha described equanimity "as a mind that is abundant, immeasurable and without hostility or ill-will". It describes the capacity to remain neutral, to observe from a distance and be at peace without getting caught up in what we observe, to see the big picture with understanding. In essence, it is about taking nothing personally, refusing to get caught up in the drama - either our own or others. This is easier said than done!
Yogi Bhajan says "If you are willing to look at another person's behaviour toward you as a reflection of the state of their relationship with themselves rather than a statement about your value as a person, then you will, over a period of time cease to react at all."
Kirsty has been a Theosophical Society member since 2012 and fulfilled all local branch roles. She is  currently president in the TS's Whanganui Branch, and also is the TSNZ Governance Board chair. She is active in community service while working full time and finding ways to express her creativity.
She values diversity and the practice of respectful communication to consider perceived differences. We can be in harmony with varied views, if we choose to be.