Auckland Theosophy Center is one of the biggest of our current centers, new members are always welcome.
The HPB Lodge of the Theosophical Society was established in 1903 with the object of promoting the exploration of Theosophy in the community. Since 1995 the HPB Lodge has been meeting regularly in its present building in Epsom and also has a library and bookshop. We hold study programmes where we invite all who are interested to join us in our exploration of the Divine Wisdom and through that, to come to know our Self. We also hold programmes for members should you wish to join the Society.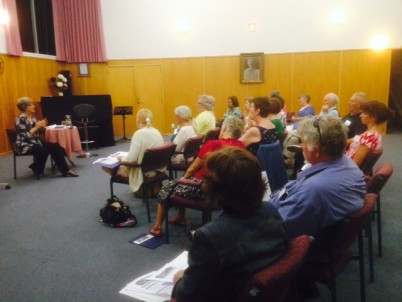 All meetings are held at 4 Warborough Avenue, Epsom, Auckland 1051, New Zealand. The Auckland Theosophical Center has weekly programmes which are open to anyone interested in exploring Theosophy. Come along and participate in our search for understanding the meaning of life, who we are and how we come to wake up and discover a wider view of life.